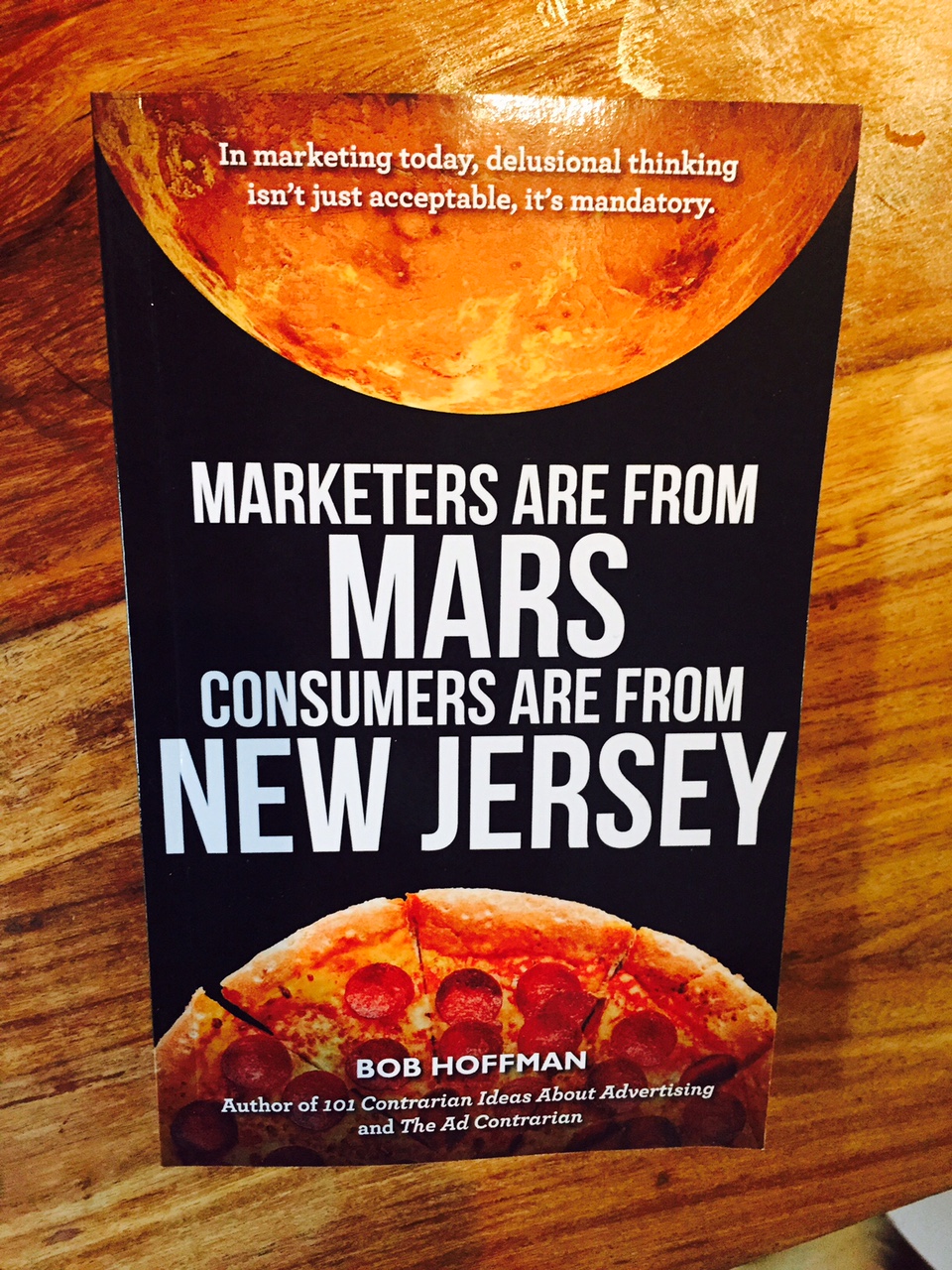 You must know by now that The Ad Contrarian blog is one of the best around (far better than this one). Here's a compendium of the sharpest, sweariest, smartest opinions of the great Bob Hoffman (interest declared: Bob is a friend).
Just have a flick through the pages and you'll learn many, many things that sit in direct opposition to the mountains of bullshit that dominate the industry today.
(And on the subject of shit, I can attest that each chapter is just long enough for a visit to the lav (two chapters if you've been to a dodgy Mexican/Indian restaurant).)
Americans can buy it here. Brits can buy it here.