Hi all,
One of the other dads at my son's school is the excellent photographer James Stenson.
He's one of those versatile guys who has done war zones, celebs, on-set, advertising etc.
He currently has an ongoing project where he adds tattoos to the bodies of kids.
Here's my son Jackson with my tattoos (not the chest one; just the arms):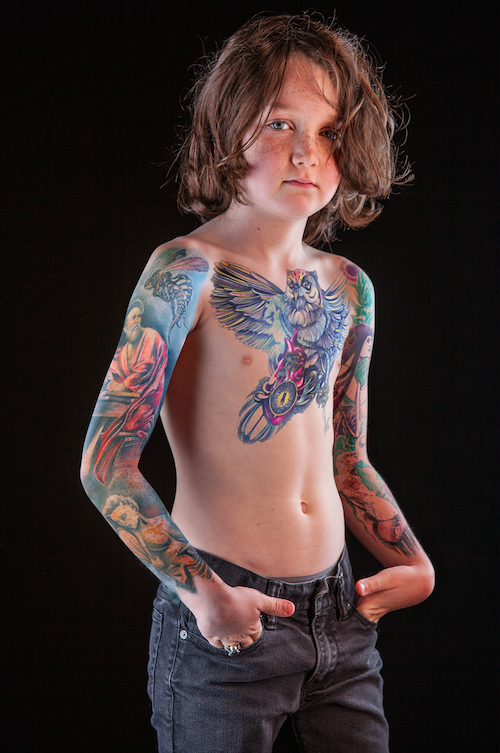 Thanks, James!