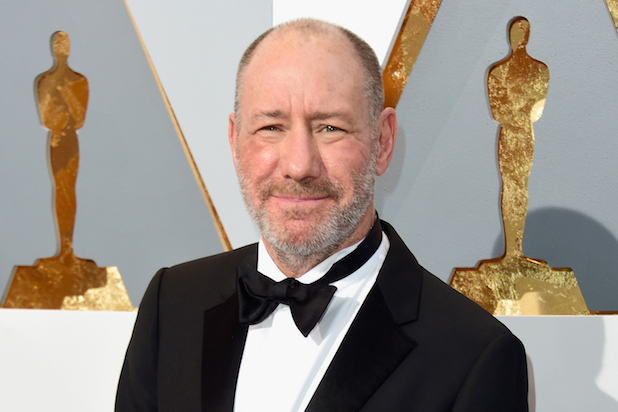 We were lucky enough to have Steve Golin stop by the agency last week.
In case you're not aware of his work, he produced Wild At Heart, The Game, Being John Malkovich, Eternal Sunshine of the Spotless Mind, Babel, Spotlight and The Revenant, for which he won the Oscar for Best Picture (to go with his Palme D'Or/Emmys/Baftas etc.). On TV he brought us True Detective, Mr Robot, Twin Peaks and Beverly Hills 90210. He's also the founder and CEO of Anonymous Content, so you might have made an ad through his company (full list of his stuff here).
So he's pretty fucking good at what he does.
Here are some of the interesting things he told us…
John Malkovich agreed to Being John Malkovich reluctantly. Then he watched the final film and said he wished he could afford to buy it back and have it destroyed. Steve still made him go to Venice and promote the film, which then got a great reception.
They shopped Mr. Robot everywhere before the nicey-nicey USA network came in for it. He was going to turn them down (they said they'd change and make Mr Robot as gritty as it needed to be but he wasn't sure) but the creator needed cash to pay his rent so they went with USA after all. The rest is Golden Globe-winning, Emmy-nominated history.
Many people currently lament the disappearing middle of the film business; films are currently either overblown CGI superhero crap or small indies. Steve says the intelligent mid-budget fare has simply moved to TV.
He was in the right place/right time for the birth of MTV. His was one of the few outfits set up to make music videos, so that's where he cut his teeth. He then had an overall plan to take his directors from videos to commercials to movies. It worked.
It took 5 years to get the script for Eternal Sunshine finished. The Revenant took 12 years to make: "Woody Allen said '80% of success is just showing up'. If you show up every day, and work pretty hard, things will happen. When you've been doing it for a long time, if you're smart, you have a lot of projects. It's always interesting to see how things get momentum. You are never quite sure when it's going to happen."
The Revenant was all set to go but then someone came in with the cash to make Wolf of Wall Street and DiCaprio went for that instead. They'd been shopping WoWS around for years with no takers. Steve thinks The Revenant would never have been a big hit without Leo. He's right.
The creative process goes: story/script then package (actors together with directors etc.).
He has loads of projects on the go all the time. On a typical day he comes in, looks at the list and works out what he can do to move any of them forward.
Alejandro G. Inarritu was supposed to direct True Detective but he dropped out to do Birdman, so Cary Fukanaga got his chance.
No one wanted to make ads for 6 months after 9-11. Nearly bankrupted him. Same as the 2008 crash.
David Fincher legitimised big directors doing TV when he agreed to do House of Cards. Matthew McConaughey did the same for big actors with True Detective.
Overall he seemed like a really nice guy. He said that he got pretty vengeful and bitter when his company was bought out in the late 90s. Coincidentally (or not) that was also when he got cancer.
Things we can learn from the above: you can start small and make it very big; never give up; always do what you can to move something forward; you can bounce back from the biggest disasters; have patience; fate can give you unexpected legs up but it helps if you're in the right place at the right time; trust your instinct but be prepared to be wrong; don't be mean or you'll get cancer.