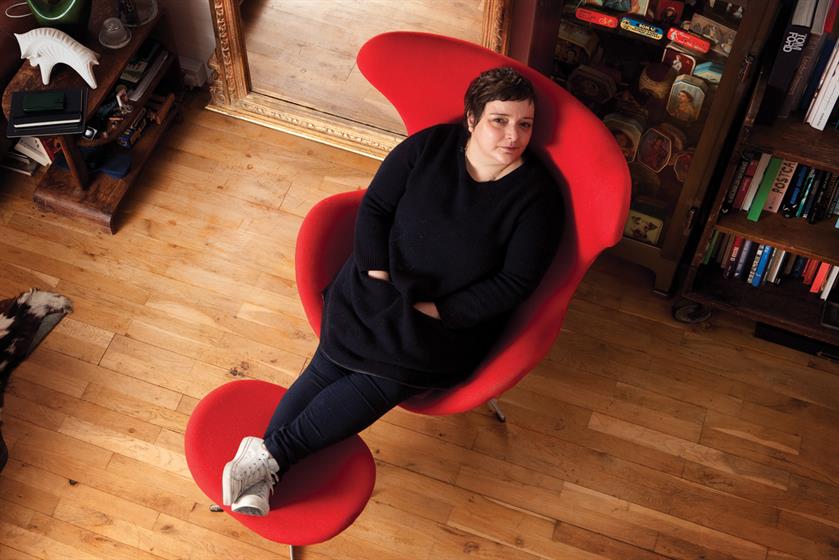 Vicki Maguire is the joint ECD of Grey London.
If you listen to our chat you can find out how…
Working on a market stall and plying an older gentleman with alcohol can make you a better writer.
Paul Smith taught her the value of generosity.
Declining a placement can get you a job instead.
You can learn more from arseholes than good people.
Going to D&AD with a less 'fashionable' agency can have unexpected benefits.
Working at O&M is different to working at W&K.
The East End needs to stay shitty.
You can open a sweet shop.
Then tension between old clients and new ways of working can be a good thing.
Being a copywriter can literally save lives.
Lifepaint may not be as terrible as I thought.
My Moral Arbitration Ceremony is essential for the good of the industry.
Thanks, Vicki. I really enjoyed our chat, so if you're ever in LA do pop round for a cup of tea or a kale smoothie.
(If any of you were hoping for Jeff Labbe, a technical hitch means that'll happen sometime in the future. Next week:  the great Mark Denton.)
Amazingly, you can now just subscribe to this podcast, like proper podcasts, by looking up If This Is A Blog Then What's Christmas on iTunes. Or, if you prefer, listen to it on Soundcloud.
Here's some of Vicki's best work: