This week I was utterly delighted to chat to Danny Kleinman.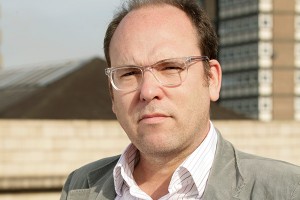 As I looked through his work a Kanye West lyric kept repeating in my head: 'I've forgot better shit than you ever thought of'. This is because I kept finding classic ad after classic ad that made me think, 'Oh yeah! Danny did that one, too'.
When I started in advertising he was just rising to prominence as one of the handful of directors (Budgen, Glazer, etc.) that attracted and did justice to all the prestige scripts.
In 2001 my AD and I were fortunate enough to write something that Danny agreed to direct (the Pepsi spot below), leading to a most enjoyable week in New Orleans and a delightful ad.
It's also worth mentioning that he did all the James Bond title sequences since 1991.
Anyway, he's a great director and fine company. Here's what we discussed:
How he started in music videos with the help of Steve Barron (and his sister).
Danny's pre-punk music career, which connected with Adam Ant, among other famous people.
Why the video for Don't You Forget About Me features the band in a roomful of toys.
Music videos as film school.
Fleetwood Mac's tricky 80s stage.
Comedy? Post? Comedic post?
Van Halen led to a life in advertising.
Paul Silburn.
Famous comedians (particularly Peter Kaye).
The director's job is to bring the performance out of people.
Diversity vs a set style.
Lack of money made the John West bear better.
How do the Bond titles happen?
How do you create a Cannes Grand Prix-winner (and do Cannes Grands Prix matter)?
Camden mudskippers.
Johnny Walker 'Fish', and how hard it was.
Audi 'Jimi Hendrix'.
How Rattling Stick came about.
Adam and the Ants x Jimmy Savile.
Here's the chat, the iTunes link and the Soundcloud link (I hope it's all good. The switch to Garageband has been a little stressful. And I've been really busy this weekend).
And here are some of his best promos, title sequences and ads: