Chris and John are probably the hottest creatives in the world right now.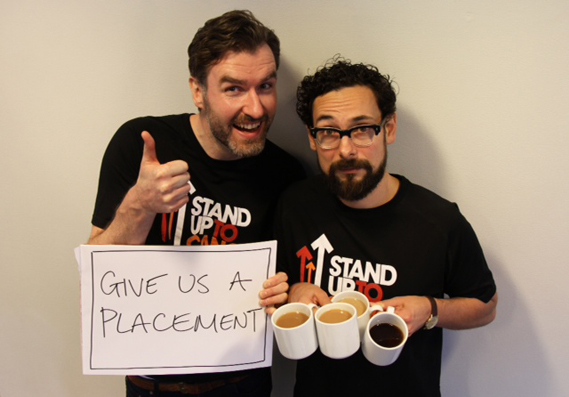 OK, they didn't do the statue of that girl for some client I can't remember, but they did do this:
I don't pay much attention to awards these days, but I think this has won all of them.
But they've done bloody loads of other great ads, and their story contains many a wise word.
And they're very nice blokes.
Hooray!
Our chat contains the following kinda stuff:
Not Watford, but a course that sounds a lot like Watford.
Press gang the drama department into helping you.
Two years to get a job.
Get interviews with a portfolio that's 'so wrong and bad'.
Bad news on a photocopier.
Cream and a chair.
A 'shit' book and a job!
Work hard (and steal briefs).
Make friends with the account peeps and planners.
Invite people into your 'marital bed'.
Starting an internal agency called Upstart.
John Smiths and the primacy of the knob gag.
Working in the window of Selfridges.
Tony McTear: 'Steal Briefs'.
The benefits of restlessness.
You haven't made 'that' ad yet.
Richard Flintham: 'Just fuck it up'.
Clients take the biggest risks.
Cake.
Good old Julie Andrews.
We got about as far as the beginning of the Channel 4 years. The rest will be in an as-yet-unrecorded Part 2.
Here's the chat, the iTunes link and the Soundcloud link, and some of their best work. You can find the rest of it, along with other fascinating stuff on their site.