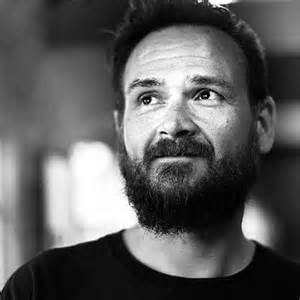 I'm not sure which episode of my start-up series this is, but does that really matter?
Of course not!
Here's Vic Polkinghorne on how the excellent Sell! Sell! began, and how it's still going strong after twelve years.
We also the discussed the very interesting start of his career, which led me to write the following vaguely cryptic descriptions…
Dropped out of art school/shitty jobs/started a band/promoted the band.
'A good use of your brain.'
Not exactly a bidding war.
Read all the advertising books.
And create a fully-finished portfolio.
Kind of a bidding war.
The madness of St Luke's.
Teaming up with an account guy.
Off to Lowe (for a few months).
"I assumed I was going to start my own ad agency."
Karmarama.
18 months planning Sell! Sell!
Getting the creative work to be brilliant for a reason.
"It was a bit bumpier than all that."
"We had no idea of what we were doing, really."
More expensive than M&C Saatchi.
Why 'Sell! Sell!'?
Initial clients.
Matt's departure.
12 years in: longevity?
You can find all the fine work of Sell! Sell! right here.
And here's the chat, the iTunes link and the Soundcloud link.