Sorry about the gap since the last one (how have you coped?).
Anyway, rather than dwell on that, here's Episode 40…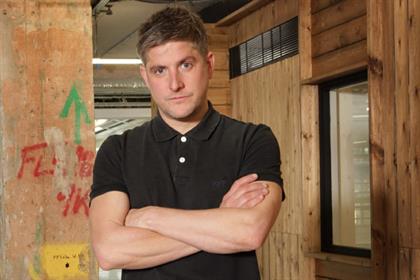 When I emailed Danny to ask if he'd chat with me for an hour he happily agreed, I then said I hoped he'd been inspired to enter the industry by the ad agency his dad worked in on the show Me and My Girl, which also featured 'wild child' Joanne Ridley, and Robin's Nest star Richard O'Sullivan. Danny then explained that Tim Brooke-Taylor was actually his uncle, but he certainly remembered the output of the Eyecatchers ad agency.
We didn't talk about that, but we did talk about his journey from non-London agencies to London agencies to starting Lucky Generals, which means this episode kind of continues my mini-start-up series.
We also discussed…
From Manchester to Watford to Manchester to London.
Making Tories look stupid.
Raising your game.
TBWA post-Trevor.
MCBD.
A lovely pisshead guy.
Dare developments.
A little bit of Mother.
Working out who you are.
Do what you're best at.
Just say no.
A creative company for people on a mission.
If you're a creative company, you have to create.
Keeping an open minge.
The self-proclaimed nicest guy in advertising.
Here's the chat, the iTunes link and the Soundcloud link.