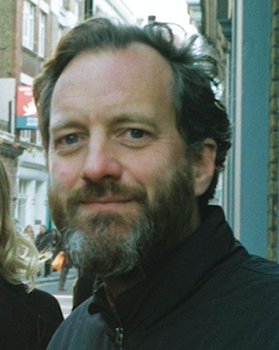 Here's my chat with George Prest, former ECD of DLKW, DLKW Lowe and RG/A.
He's now a partner at You and Mr. Jones and a founder of Blood Global.
His journey from copywriter to those things is an interesting one, mainly because of the left turn his career took between Lowe and RG/A.
We discuss all that, along with the state of the industry now and what the future might hold, as well as…
Going from the information department at M&C Saatchi to Watford.
…and on to BBH.
Working on the stuff no one wants to work on.
Wolfboy!
Lowe.
'Turbulent but creative.'
Le Sacrifice.
A new Lowe.
DLKW.
The dream job that wasn't.
SXSW.
RG/A (& Unilever).
The need for a different kind of company.
Blood.
No departments or job titles.
A different kind of pricing.
And a different kind of agency (that isn't an agency).
Ethics.
George and Mr Jones.
We have no idea of what this is going to look like.
Driving a car at 100mph and ramming it into reverse.
A post-advertising age?
But still a creative age.
Here's the chat, the iTunes link and the Soundcloud link, as well as some of George's best ads: