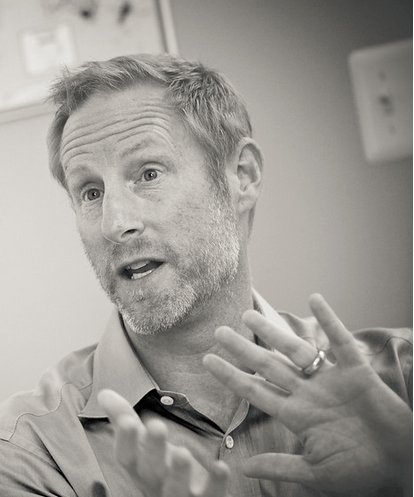 A bit of a different chat this week: it's not a start up and it's not an ad person, but it is someone who is deeply embedded in a conversation we all need to have right now: how do we do what we do in a such a way that it has a positive impact on the planet and the people on it? That's an enormous and complex question, but if you'd like to explore it, this episode might be a good place to start.
Jay is a very successful businessman who built sportswear company And1 to $250m. You can find a more detailed bio here, but I wanted to talk to him because he started B Lab, a nonprofit organization that harnesses the power of private enterprise to create public benefit. In other words, he is helping companies to consider their impact on the world beyond their bottom line. Current B Corps include Ben and Jerry's, Etsy and Patagonia.
That's not to say that the bottom line is unimportant; the B Corp ethos will only spread and grow if it demonstrates that it brings economic viability to social and environmental improvement.
So we discuss all that and…
What's best for the world rather than best in the world.
Using business as a force for good.
And1 vs Nike and capitalism.
Fair/unfair advantage.
Stakeholder governance vs shareholder governance.
A global movement.
Spreading the word beyond the early adopters.
Interest from Fortune 500 companies.
Financial compromise?
How does this work for ad agencies?
Convenience vs doing good.
What makes a 'good' company and why?
Diversity (particularly ageism).
The B Corp scoring system (complete with baseball analogy).
Other resources: B Corp's site; assess yourself; steps for start ups; a company that makes starting up as a B Corp easier; and an article about that company.
How to assess your impact (are you ready to become a B Corp?).
It's worth pointing out that in the US there is a similar thing called a Benefit Corporation. Here's an explanation of what that is and how it differs from a B Corp.
Here's Jay's twitter feed, along with his TEDxPhilly talk on better businesses:
And here's the chat, the iTunes link and the Soundcloud link: