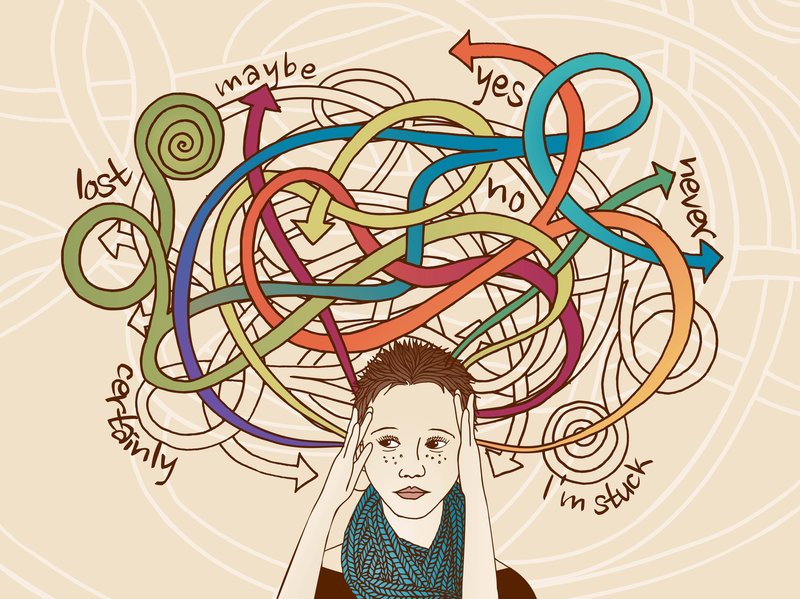 The 22nd of September 1955 saw the launch of the first UK television commercial:
It was a big change for an industry that had hitherto been used to nothing but press, posters and radio. TV production departments had to be assembled, commercials directors had to be invented, and creatives had to learn how to write and art direct for an entirely new medium.
Actually, it wasn't entirely new. These creatives had presumably been watching films and TV shows for most of their lives, and the structures didn't have to stray a million miles from what they'd already been writing for radio. Even so, it took a good few years for the industry to really master the medium.
It would be forty years before another seismic change arrived, but this one was very different. In its early days internet advertising was a bit of joke, with banner ads that looked pretty pathetic in the shadow of TV commercials and 96-sheet billboards. But little did we know, that was only the beginning…
It's fair to say that the ensuing 26 years have been quite the rollercoaster: Second Life, BMW Films, Subservient Chicken, Lynx Feather, The Viral Factory, microsites, Google, Myspace, Napster, Friends Reunited, Facebook, the Carling Pint app, programmatic, whitelisting, mobile-first, 140-character Twitter, move fast and break things, native, SEO optimisation, Snapchat ads that disappeared as soon as you watched them, other ads that lived forever online, skippable pre-roll, Dunk In The Dark, Instagram Stories, 280-character Twitter, 360-degree campaigns, podcasts, carousels, Vine, The Ice Bucket Challenge, digital OOH, AI, VR, experiential, 9×16, post copy, Tik Tok and on and on and on.
A whole new vocabulary, a whole new set of jobs, a whole new structure with above-the-line agencies obliged to play nice with the social specialists and the Belgian network CCO that runs the domestic account for the global brand that needs an ad that can work in fifteen media, twenty languages and 106 countries.
The new ability to speak to a couple of billion people simultaneously has been a blessing and a curse. What do you say when you can say it to 1/3rd of the planet? Should Snickers be on Twitter, Instagram, Snap, or all three? Should its funny barb at Maltesers drop now, or ten minutes' time? If a kid on Youtube can get 14 million likes for free, why should anyone pay an ad agency to get 100,000?
(I'm not even going to mention open-plan offices, holding companies, the further rise of strategy, comms planning, HR and a million other ad agency alterations that sit inside and outside the creative process.)
So it's been a lot. And it's not over, not by a long shot.
Sure, we've all adapted to a different reality of literally everyone carrying hundreds of pounds of electronic equipment in our pockets, only to come home and second or third screen while we live tweet the football game and chat on WhatsApp. But that was a fairly surface adaptation, spread over 10-15 years. The industry has had to rework itself in response to several fundamental changes a year.
Creating great ads with memorability and cut-through was difficult in 1995. Making sure it happens in 2021 is, without doubt, even harder. Multichannel touchpoints are now entirely normal. So you came up with a great idea for a TV ad? Never mind choosing a director and making sure the shoot goes well. Where's the landing page going to live? What's the hashtag? Who is creating the assets for the carousel?
Yes, it's a headache, and headaches are annoying. And spreading creativity's time and money increasingly thinly is not a walk in the park. And it may not be what you signed up for. But there is a tiny chink of light at the end of the tunnel. 
Contrary to appearances, the difficulty of the current situation is not a fathomless chasm of doom and gloom. It's the beginning of a new way of doing things (or 67 beginnings of new ways of doing things), and that is unavoidably uncomfortable. Change is awkward and painful, but it's the only way progress happens.
Look at what isn't brilliant and see how it could be done better. There are agencies out there who are succeeding, both financially and creatively. Those of us who don't work in them should learn from what they are doing and apply it to our own circumstances. 
No one knows how long it will take for things to settle down, but that process will accelerate when we take situations that aren't working very well and do our best to improve them.
Maybe there should be fewer people in your meeting. Who will you ask to make that change? Maybe four high-quality media placements is better than fifteen mediocre ones. What facts will you need to back up that suggestion? Maybe the attendant fame of a billboard is better than the efficiency of SEO. When are you going to start a billboard-specialist ad agency?
Eventually, people will come up with new ways of tackling each problem, and that will help others to follow them down a more workable path. Sure, not every issue will be 'solved' – some may be intractable – but we're currently in 1955 to the power of a thousand, so the sooner we get to our equivalents of CDP, Ridley Scott and Alan Parker, the better.