Hi all.
Media Arts Lab has won the 2015 Cannes Grand Prix for 'Outdoor'.
Here are my peeps going up to collect the heaviest of Lions: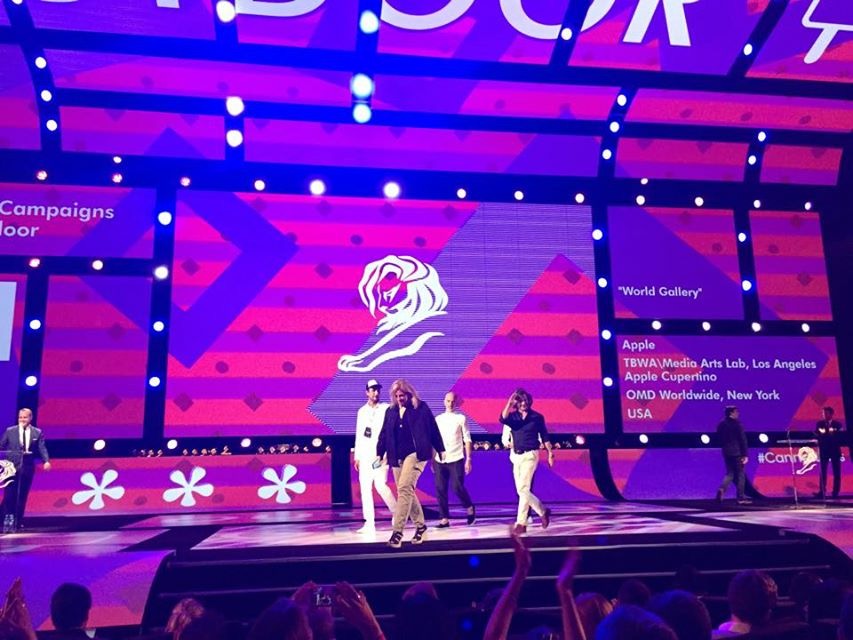 If Cannes is going to award a poster campaign (Outdoor? Magazines are often 'outdoor', as are radio ads etc.) then it's great that it's holding up the World Gallery/Shot On iPhone 6 work as an example of the kind of excellence the rest of the industry should aspire to: it's a proper campaign that ran at great cost all over the world for a massive corporation (unlike another ridiculous and disappointing Grand Prix winner I could mention); it brightened up cities across the globe with a simple message that acted as a powerful demonstration of the product it was advertising; it was executed to the highest standards of craft in many different formats but remained just as brilliant throughout thousands of different versions.
Well done to all involved. You're all very talented and I'm proud to work with you.
You're also lovely people, so that's nice, too.
Bx