Simon Griffin, copywriter and reader of this blog has just sent me his excellent new book, Fucking Apostrophes.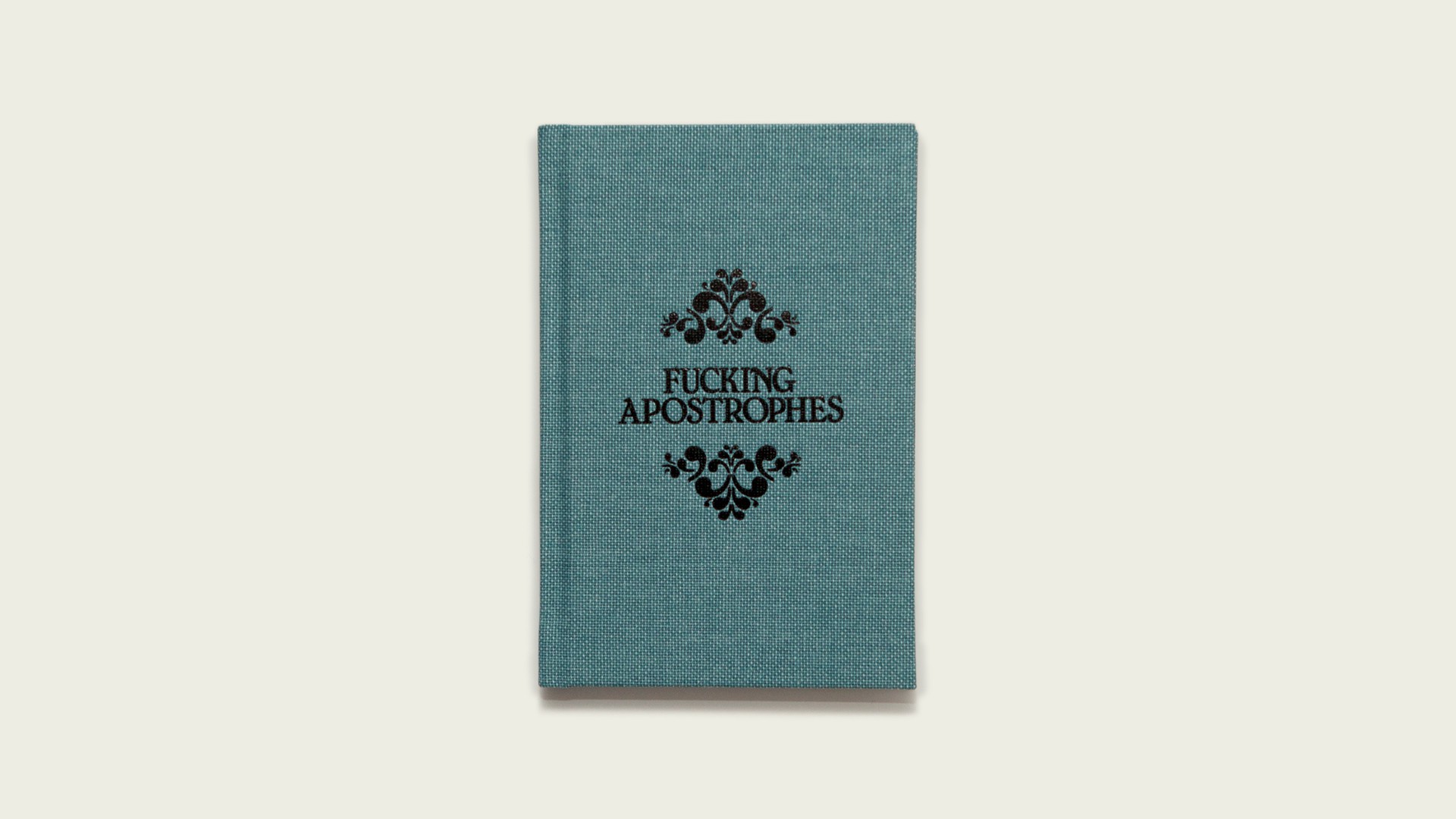 To cut a long story short, I've written a book. It's more of a self promotional book than something you'll find in Waterstones, but I've printed about 500 copies (via helpful design friends). It's called Fucking Apostrophes: A guide to show you where you can stick them. So far there's only a twitter account (@fingapostrophes) but the website should be live once I've tweaked a few final bits.

Thanks in advance, and keep up the great work.

Kind regards,

Simon
Go get one. It's a perfect fucking stocking filler, fucking bogread and fucking grammar guide.