This week it was my great pleasure to chat to Fredrik Bond.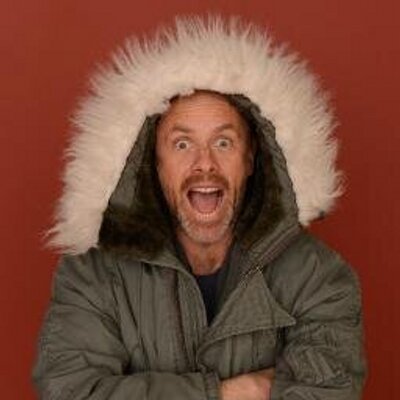 As one of the best directors in the world (DGA nomination this year to go with the ones he got in 2013, 2012, 2011, 2008, 2007 and 2004, and he deserved more from 2000-2003) his perspective on reaching the top and staying there is fascinating and inspiring.
He and I made our way in advertising around the same time (albeit along very different paths), so I have quite a vivid memory of Fredrik's meteoric rise, his regular output of brilliant and hilarious work, and his maturing as a truly great director.
I think the fact that 2016 has been one of his best years of his career is testament to his enduring quality.
So it was great to learn how all that happened, including the following tips (many of them will work for creatives as well as directors)…
Work in a gay restaurant in Sydney.
Learn why you need to sharpen your elbows in New York.
Maybe your shouldn't feature rape in your spec banana ads. Or maybe you should…?
Work with an agency that doesn't 'give a fuck about clients'.
Ideas come first.
Darkness is good.
You might get excited about a script when you first get it, when you're talking to your family about it, or when you're rewriting the treatment.
If Moby says he loves big tits and ass, he might not be serious.
Treatments can help you find the creative sweet spot.
Pressure can be a good thing because it puts a 'fire in your ass'.
The easy road is never the fun road.
It's a team effort.
Very short scripts can be amazing.
Sometimes you just have to put your blinders on.
Each commercial is not just a commercial, it's a story that you have to connect with on a personal level.
Directors lives go up and down. All you can do is keep working hard and doing your best.
Don't focus on the money.
Make the job fun.
One note about the recording: we did it in the lobby/restaurant of a hotel, so there is quite a lot of ambient sound. It might be annoying at first, but hopefully it'll just blend in after a few minutes. Any female laughter you can hear comes from my wife.
Here's the chat, the iTunes link and the Soundcloud link:
And here are some of the many, many great commercials etc. Fredrik has directed:
And here is Fredrik's short film, The Mood.
And the trailer for his movie, Charlie Countryman: