Libby Brockhoff is the current CEO/Founder of the agency Odysseus Arms. You can read all about them here.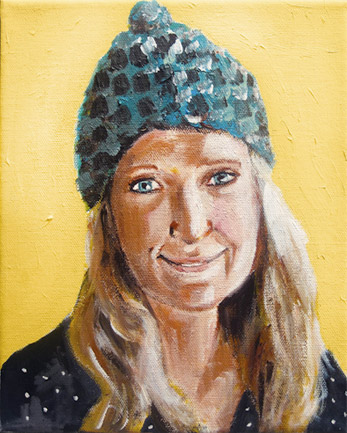 We discuss how that agency came about, but we also discuss how Libby became one of the founders of Mother.
It was a somewhat circuitous route, but when it finally happened she was just 27 years old.
I think that's pretty amazing: to have started the most revolutionary ad agency in living memory (and given it the name which then spawned a million other agency names that weren't actual names), come up with it its internal structure and creative blueprint, and turned the London advertising scene upside-down at the age of 27? Hats off.
And, let's not forget – very, very few women had ever been creative leaders of ad agencies at that point. So Libby broke through the conventional age and gender conventions to change the ad scene forever.
Colour me impressed.
Here's a brief rundown of what we discussed:
Hooked by exposure.
A crazy Cajun at the University of Delaware.
5000 started. 5 finished (including Libby).
D&AD education.
Lots of great US agencies then GGT.
And Tom, Dick and Harry. I mean Mother.
You have to keep moving.
The creative core of an agency is what's most important.
Launching Channel 5.
The genius of Robert Saville.
Everyone does everything.
Leaving Mother to become a mother.
Then back in.
Starting up again.
Why 'Odysseus Arms'?
Why Odysseus Arms?
Caitlyn Jenner.
SF.
A creative and female agency CEO.
Here's our chat, the iTunes link and the Soundcloud link: