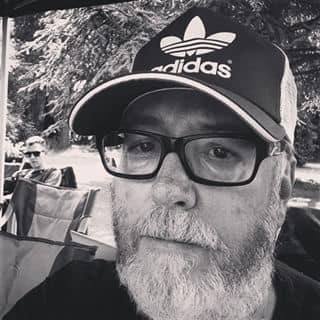 At last!
Paul is one of the people I've most wanted to interview. He's arguably been responsible for more classic advertising over the last 30 years than anyone else.
Whether it was for Stella, Nike, Playstation, John Smith, John West, Adidas, Levi's, Scalextric, Olympus or dozens of others; with a very talented art director or on his own; at Simons Palmer Denton Clemmow and Johnson, BBH, Lowe, Leo Burnett, Leith, TBWA, Fallon, Rainey Kelly Y&R, freelance, Saatchis or BBH (again)… His hit-for-shit ratio is second to none.
But he's also a thoroughly good bloke: always helping younger creatives (myself included), always up for a chat, always ready with a massively inappropriate but very funny joke in the middle of a creative review… I can't remember how many times I've asked for his advice, but he's been the first person I've spoken to at several career crossroads.
So here's two hours where you can find out why he spent a year and a half working in Glasgow, why John West Bear was shot from so far away, why he booed his own Stella ad when it won a Gold at Cannes, what happened at Fallon, and dozens of other inspiring, illuminating and fascinating tales of one of the great creative advertising careers.
One small thing: we chatted so long that I had to upload the episode in two parts. You can listen to the whole thing in one go on Soundcloud here, or listen to the first half at the bottom of this post, and the second half here, or find both halves on iTunes. Apologies for the inconvenience.
Here are some of the ads we discussed. You can find others here.
There's also a ton of excellent print ads but WordPress seems to only allow me to add them in tiny thumbnails, which seemed a shame. The proper versions can be found here.