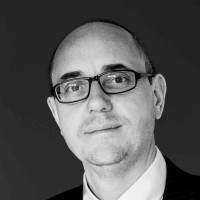 This is the third and final 'people who were heavily involved in the Blackcurrant Tango ad' series: my chat with the client, David Atter. (Episode 1 with director Colin Gregg can be found here. Episode 2 with copywriter Chas Bayfield can be found here.)
Just in case you're popping by at some random point in the future, here's the beloved ad:
And a couple of the other Tango ads we discuss:
David discusses many fascinating elements of the job of 'client' but also gives us some great insights to the BCT/Tango process.
He currently has his own business model development and marketing strategy consultancy, providing advice, workshops & direction to help organisations use marketing as a force for good – for people, the planet, and profit
Here's the iTunes link, the Soundcloud link and the direct play button: